Free products. Period.
FCPS is putting in free feminine hygiene products to 37 schools' bathrooms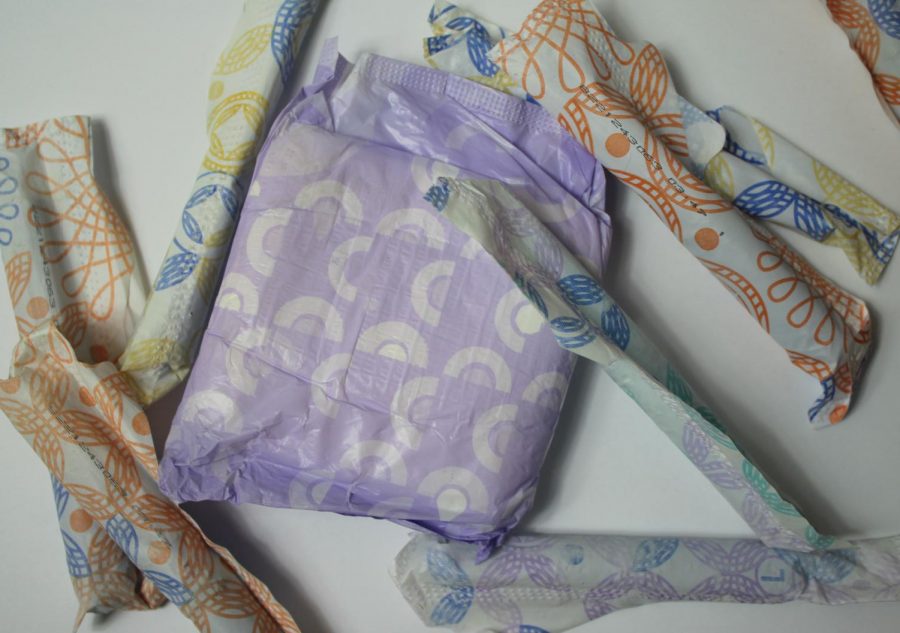 Let's talk. Period. For every girl, menstruation has become a big part of her life. According to What If Science, women spend about 2,300 days of their lives menstruating. Periods can become an issue for students at school, when someone is unprepared and doesn't have the supplies she needs. 
"We know that the attendance of girls may be impacted by menstrual issues, and attendance is a major issue in our district. We should do everything in our power to ensure students can stay in school," school board member Ryan McElveen said. Ryan McElveen co-sponsored the implementation of this program due to a strong belief in menstrual equity. Sometimes, girls are late to class because of this issue, and their teachers do not understand why they are late. It can be extremely embarrassing to say out loud to the whole class that, "I'm on my period." 
"I move to amend the main motion by adding $200,000 for a pilot program to provide feminine hygiene products and bins or dispensers at the schools to be determined and approved by the School Board by the end of September 2019," McElveen said. This program has already been implemented in various elementary, middle, and high schools in FCPS.  
Everyone's experiences with periods are different, and everyone has different feelings about publicly talking about them. For a lot of people–not just women–it is found to be an awkward topic to talk about.  
"I don't think it's an awkward topic to talk about, it's a natural thing for any girl. It should be more widely spoken about… it's normal," Langley sophomore Ross Lubin said. Some people tend to be ignorant or uneducated in this subject field, which can cause issues in health or social appearance.  
It is hard for students to remember to bring their products along with them, which can cause problems in emergency situations.  
"In an ideal world, we would offer this program in all schools. However, we need to monitor the success of the pilot program in order to replicate it effectively countrywide. I hope that it can be expanded to all schools in the future," McElveen said.