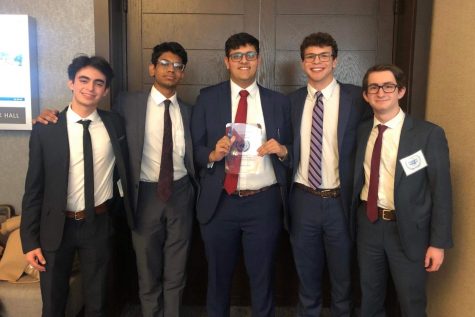 Aiden O'Connor and Colleen Sherry
March 4, 2020
Since 2011, lovers of history, public speaking, politics, and leadership have found a home among Langley's iconic Model United Nations (MUN) team; a club boasting over 130 members of the student body and--after...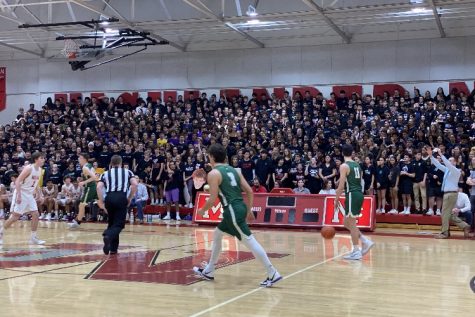 February 28, 2020
The game was close; both teams battling for...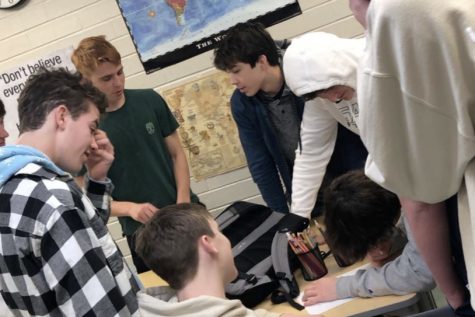 February 26, 2020
Langley High School has many clubs and activities...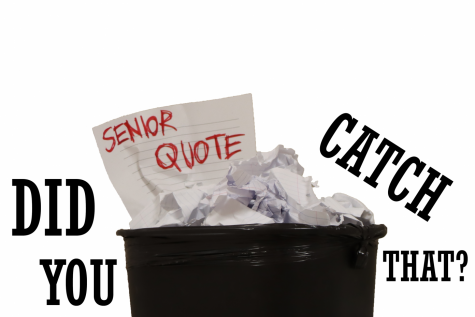 February 25, 2020
Senior year is one of the most memorable...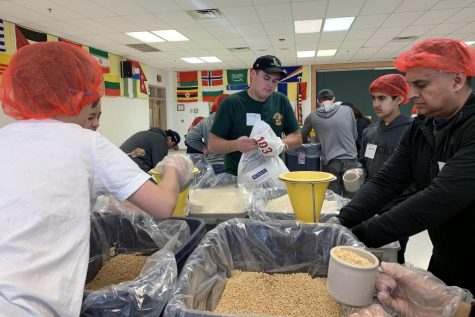 February 20, 2020
The only cord that can be worn during graduation...
January 25, 2020
For Fay Shuai, it's the news of the coronavirus outbreak...
January 13, 2020
Cheating happens at every school--tests, quizzes, and...
A Change of Heart to Change Lives
January 25, 2020
Spending time with those you love, eating good food,...
December 1, 2019
Fall; with its crisp wind and colorful leaves, autumn...
November 11, 2019
For years, the Langley-McLean rivalry has been steadily...
October 22, 2019
A student shuffles by Room 2610, head down as the voices...
Lydia Chiu
Reporter
Lydia Chiu is a junior reporter for the Saxon Scope, along with being a writer, artist, and climate change advocate.  She sees journalism as a wonderful opportunity to voice opinions and help students...
Nate Jones
Reporter
Nate loves lacrosse and football. He also likes his dog and hanging with his family.
Anja O'Brien
Reporter
Anja is a senior at Langley High school. This is her first year being apart of journalism, but in past years she has published art and literature in Langley's literary magazine.
Matthew Chung
Reporter
Matthew Chung is a junior at Langley High School and a first year journalism student. Since sophomore year he has been swimming with his high school swim team and he participates in different clubs all...
Cole Walmsley
Reporter
Cole is a senior at Langley. He enjoys playing golf and is a member of the golf team. He also enjoys watching DC sports, although it stinks to be a Redskins fan.
Annabeth Holsinger
Reporter
Annabeth is proud to be a Langley Saxon. She loves playing basketball and soccer, especially for Langley. If she ever have some free time, you can find her on the court or field!
Loading ...
| Date & Time | Sport | Teams | Location | Date & Time | Sport | Teams | Location |
| --- | --- | --- | --- | --- | --- | --- | --- |
| March 17, 7:30pm | Girls Varsity Lacrosse | Langley Saxons vs. Woodson Cavaliers | Woodson HS | March 16, 5:45pm | Girls JV Soccer | Langley Saxons vs. Fairfax Lions | Fairfax HS |
| March 17, 6:00pm | Varsity Baseball | Langley Saxons vs. Oakton Cougars | Langley HS | March 17, 6:00pm | JV Baseball | Langley Saxons vs. Oakton Cougars | Oakton HS |
| March 16, 7:15pm | Girls Varsity Soccer | Langley Saxons vs. Fairfax Lions | Fairfax HS | March 17, 6:00pm | Girls JV Lacrosse | Langley Saxons vs. Woodson Cavaliers | Woodson HS |
| March 16, 6:00pm | Varsity Baseball | Langley Saxons vs. Westfield Bulldogs | Westfield HS | March 18, 6:30pm | JV Baseball | Langley Saxons vs. Westfield Bulldogs | Langley HS |
| March 18, 5:30pm | Girls Varsity Soccer | Langley Saxons vs. Justice Wolves | Langley HS | March 19, 6:30pm | JV Softball | Langley Saxons vs. Westfield Bulldogs | Langley HS |
| March 19, 6:30pm | Varsity Softball | Langley Saxons vs. Westfield Bulldogs | Westfield HS | March 23, 6:00pm | Girls JV Lacrosse | Langley Saxons vs. Madison Warhawks | Madison HS |
| March 21, 8:00am | Track & Field | Invitational | TBD | March 23, 5:45pm | Boys JV Lacrosse | Langley Saxons vs. Madison Warhawks | Madison HS |
| March 24, 3:15pm | Girls Varsity Tennis | Langley Saxons vs. McLean Highlanders | McLean HS | March 24, 6:30pm | JV Softball | Langley Saxons vs. Robinson Rams | Langley HS |
| March 25, 5:00pm | Track & Field | Langley Saxons vs. Herndon Hornets vs. W&L Generals | TBD | March 25, 7:15pm | Boys JV Lacrosse | Langley Saxons vs. McLean Highlander | McLean HS |
| March 26, 4:00pm | Boys Varsity Tennis | Langley Saxons vs. W&L Generals | W&L HS | March 26, 5:45pm | Boys JV Soccer | Langley Saxons vs. McLean Highlanders | McLean HS |