Going from Private School to Public School is Harder Than You Think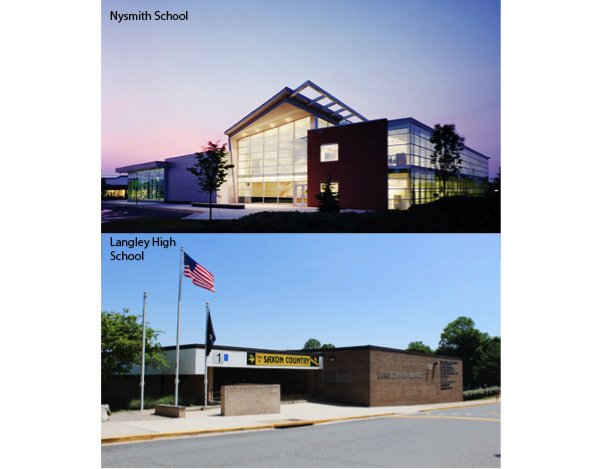 There's no such thing as an easy transition from a private school to public school — especially when students have to leave a small, intimate environment for a big, sprawling campus. Langley High School, one of the premier public institutions in the state of Virginia, is home to more than 2,000 students grades 9-12. A typical private high school in Northern Virginia has around 200 students.
While most people living in the McLean-Great Falls area attend one of the three local feeder schools (Cooper, Longfellow, and Kilmer), about one-fifth of the student body comes from local private schools. For many of those students, their first taste of public school was an overwhelming slap in the face of the real-world. For others, it was a breeze.
George Saab graduated from the Nysmith School in Herndon, Virginia last year as one of seven students in his class to attend Langley. Now a freshman looking back on how challenging it was to adapt to a new environment, Saab said, "I wouldn't say it was hard, really, but it was different. There is just a large variety of people here, something you don't see in private school. Though, my middle school sort of over-prepared me [for the rigors of the classroom]."
Freshman Nick Ashauripour, who attended Westminster School in Annandale, Virginia, believes that "public school is pretty similar to private school, other than the class sizes and curriculum." Ashauripour plays for Langley's football team and did not have a hard time making new friends in his new school even though he did not know many people at first. "I will say, private school was twice as hard as Langley," he said. "I think public school students are at a disadvantage academically."
One of the biggest factors students contemplate when deciding to go public or private is the social complex. It is important for students to have a group of close friends attending the same school as them so they do not feel lost in a new world, left to experience their first days of high school on their own without the comfort and reassurance of their long-time friends.
Freshman Grayson Elias, who attended Kilmer Middle School in Vienna, Virginia, recounts knowing "tons of people" when he walked into the cafeteria on the first day of school. "I sit at lunch with the same people I did in elementary and middle school," he said. "The transition into Langley from Kilmer was nothing overwhelming in my opinion. Nothing has changed at all, actually."