Saxons and Highlanders Face Off Again
The Highlanders beat the Saxons in a high stakes rivalry match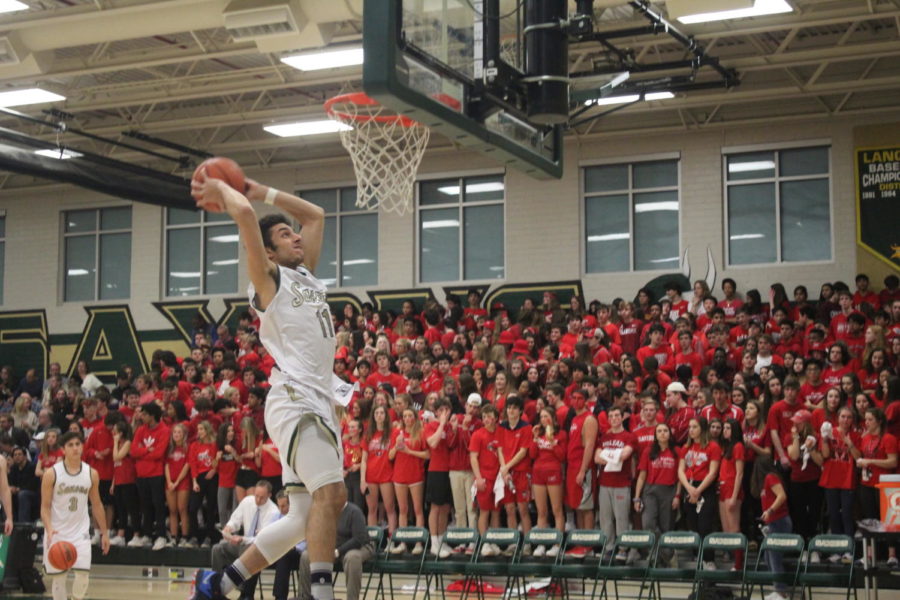 This past Friday, the 25th of January, the McLean High School Highlanders played the Langley Saxons in a high stakes rivalry match in boys varsity basketball. Langley coming into the game had a 1-9 record while McLean had a 10-4 record, ultimately foreshadowing a tough competition ahead. Langley did lose by 20 but they fought hard until the end and never gave up even when the scoreboard was not in their favor.  
"They are kids and fought really hard. Stayed right in it until the fourth and it kind of got away. We wanted to not let Matias Prock get the ball a lot, but he got loose, and he's a really good player." said Coach Newman. Newman had a great game plan coming into the game but it still didn't work.  
"I thought we played really well. We got a lot of steals and shots that just weren't going in, and we lost them at the end there, but we'll get them next time if we see them in the playoffs," said Laith El-Rafey. The forward for Langley is confident they will play again and win next time.  
"We started off great with all the pressure defensively. It was close the first half, but in the second they got on a run and stuck with it and that was the game," said Sohrob Kermanchi, starting guard for Langley who scored 4 points in the game. Kermanchi played well and had a good game although the loss.  
Although Langley did lose, they played a well-fought game and potentially could have pushed for a win.