One Act Plays this Thursday and Friday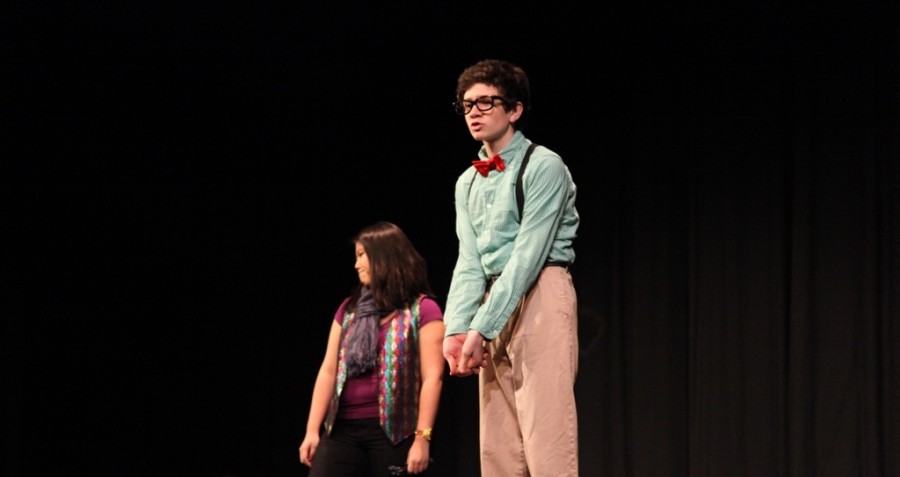 Where can you go for a night of dateless prom students, crazy Italian souvenir shop owners, narcissism, murder, and even Prada? The Saxon Stage One Acts, of course! The One Acts consists of eight short plays produced and acted out by Langley students, unlike the winter and spring shows which are directed by Theatre director Ms. Phyliss Jaffe.
After more than a month of practice, the mini-productions will be performed on Feb. 14 and 15.
If you're curious about anyone acting in the one act plays, check out the Saxon Stage website for the cast list.
After School Special
Two groups, one of boys and another of girls, meet together in a Coffee Shop after school one day. Prom is coming up, and both the boys and girls remain dateless, too afraid to ask anyone, including the other group. "With the help of a scheming waitress, though, the dreaded prom might end up looking up after all," says sophomore Sarah Salem, who plays Taylor in the show.
The Devil Wears Gucci
An adaption of the hit movie "The Devil Wears Prada," the story centers around Andrea, a young girl who's been hired as an assistant to the editor and chief of a fashion magazine. "Andrea, however, has no fashion sense and struggles," said actor sophomore Adrian Contag. The play includes all the iconic characters from the movie including Emily, Nigel, and Miranda.

Dr. Fritz
Also known as "The Tourist," Dr. Fritz is a comedy about the confrontation between Tom, an impatient tourist with a bad case of food poisoning, and Maria, a schizophrenic Italian souvenir shop owner who thinks she is a German doctor named Dr. Fritz. "Come see the show to find out what happens!" said junior Madeline Chalk, who plays Maria/Dr. Fritz in the show.
Fight Club
Yet another adaptation of the hit movie "Fight Club" from 1999 starring Brad Pitt, this One Act takes a scene from the iconic movie and places it in the hands of high school students.
It's Called a Crush for a Reason
An original play written by Langley's own Ally Miller, It's Called a Crush for a Reason is a romantic comedy of sorts. Co-director Kate Frasher describes it as, "a funny and silly anecdote about how love is the same no matter what gender or sexual orientation you happen to be."
Narcissists Anonymous
Alcoholics Anonymous is a comedy program which helps alcoholics comfort with their drinking problems. On the other hand, Narcissist Anonymous helps Narcissists, people who are obsessed with themselves, seek help.
Sorry, Wrong Number
Wrong Number is a mystery thriller about Mrs. Stevenson, who simply tries to call her husband through the phone at work when suddenly wires cross and she overhears two men planning a murder. Her telephone remains the only contact with the outside world as she tries to find help. "The suspense crescendos until the play's dramatic climax at the very end," said director junior Jamie Joeyen-Waldorf.
Telephone Operator
Based off a sketch done by comedians Mike Nichols and Elaine May, this comedy is about one man, and his dime. Co-director Kaitryn Ann Evans summarizes it as "A man loses his dime talking to a telephone operator and goes to extreme lengths to try and get it back."
About the Writer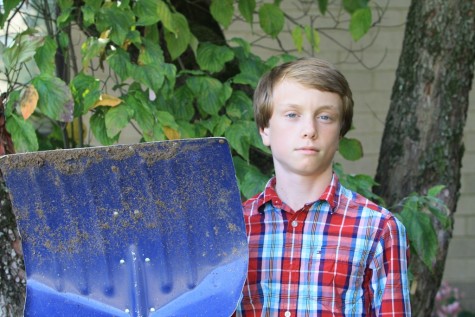 Brendan Coffey, Executive Editor
Welcome to the modern day Odyssey that is my Journalism autobiography. Born and raised on a small farm in the Antarctic, my time was spent riding narwhals...