Zero Tolerance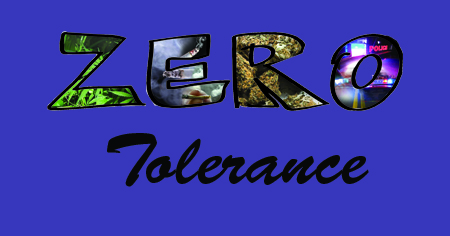 Hang on for a minute...we're trying to find some more stories you might like.
The last day of his junior year – in fact, the day of his last final exam, Sam* felt relieved and looked forward to a relaxing summer before he would finally be a Langley senior. But that same day, Sam learned instead that he not be allowed anywhere near the school until he turned 22.
Rewind a few days. Sam had been searched after a cheating allegation from one of his teachers. In search of a stolen test key, administrators searched the contents of Sam's backpack, which contained "residue" or remnants of a substance administrators thought was marijuana. "I had no idea anything was in there. When they were searching me I thought I was fine and wasn't worried at all. It was a shock," said Sam.
When residue tests proved positive, Sam found himself at a hearing in front of a school board. It didn't take long for members to decide that Sam would complete the rest of his high school career at George C. Marshall High School in Falls Church, Va.
Sam is only one of several local students to have a jarring introduction to Fairfax County's Zero Tolerance policy. Zero Tolerance began as a White House effort in the early 1990's to cut down on violent crime and illegal gun possession. Since then, several school districts including Fairfax County have adopted similar "one strike and you're out" policies and applied those policies to things like drug possession.
For Sam, the board's decision certainly felt like the biggest strike he'd ever gotten. "I didn't have a chance at my hearing. The rules were pretty much set- any possession and you're kicked out," he said.
Another former Langley student, Philip* agreed with Sam. Philip, a senior was expelled earlier this year after being caught with possession at a Football game at Langley. "The policy is way too strict," he stated. "There's just no consideration for the kid. During the process I was out of school for over a month and the reassignment to Mountain View High School I received just makes getting my education so much more difficult."
More than a decade after President Clinton first started his Zero Tolerance program, FCPS is now taking a second look at the policy.
Twin Tragedies
Zero Tolerance critics now regularly slam FCPS for waiting until there were two teen suicides in the past two years and substantial media attention to this strict policy before even considering a change.
"Schools need to wake up and see there's an issue. What the schools don't understand is once you send a kid down this road  they can start believing they're a bad kid and the situation can just get worse," said Mr. Tim Anderson.
Mr. Anderson's son Josh was a former Langley student, who took his own life at age 17. Josh made this final decision on March 18, 2009 — the night before his second school board hearing for being caught with possession of marijuana.
Although Josh's death drew some media attention to Zero Tolerance, school board members did not begin the current discussion on the policy until a second suicide in the county took place. Sam Stuban, a 15-year-old student at Woodson, committed suicide while undergoing the disciplinary process after he was caught with a legal substance, JWH-o18, which is synthetic marijuana in capsule form. 
While Stuban's death brought nationwide media attention to Zero Tolerance, county officials' claim that the policy simply doesn't exist in FCPS, where students are given many warnings before drastic action is taken.
"Fairfax County Public Schools is not a Zero Tolerance system. We give students many, many chances and rarely ever expel students without services, and only then for the most egregious offenses. The proposed changes to the discipline policy impact less than one percent of our entire student population," said Superintendant Dr. Jack Dale.
For that one percent, Virginia law clearly states that students caught with possession should be suspended and recommended for expulsion. But those laws leave room for discretion – for school board officials to decide on other punishments – which officials seldom use, according to Mr. Anderson. "Virginia laws give the ability to use discretion in these cases but the county just doesn't use it," he said.
In Fairfax County, the punishment of choice seems to be involuntary transfer. The school board hears the case, and the student is almost always assigned to a new school in the county, rather than being expelled, according to Zero Tolerance critics.
While most students probably cringe at the thought of being forced away from friends and familiar surroundings, FCPS views involuntary transfers as a good thing for those who might otherwise be kicked out of the school system altogether, several officials said.
"One goal of an involuntary transfer is to provide a student with a clean slate in a new school. It allows the student to start fresh without old temptations from the previous environment," said Mr. Jason McBeth, Langley's school psychologist.
Targeting Transfers
Fresh start or not – the elimination of involuntary transfers is a huge goal of Zero Tolerance critics, who include parents, students and community activists. "It's not fair flip a kid's entire life upside down for one mistake. The punishment just doesn't fit the crime," said Ms. Anderson.
The realities of an involuntary transfer hit Justin* really hard after he was transferred from a different Fairfax county school to Langley for possession of marijuana. "The goal of involuntary transfers is to get rid of the bad seed by removing them from their base school," he said. "They take the kid and throw him into a lonely world where the pressures to do drugs are even stronger."
Many of those tasked with helping troubled teens claim that more should be done to figure out if mandatory transfer is the answer. "I found very little support of the zero-tolerance policy and involuntary transfers in the research I've done. There isn't a lot to show its effectiveness and that's why it's being reviewed. In some ways it's causing people to be less trustworthy of the system," said school drug counselor Ms. Dawn-Lee Evans, who added that sometimes transfers can work.
"Each case is different; for one student a new environment and a fresh start maybe what they need. For another, it might not be right at all," Ms. Evans said.
"On the other hand, it takes a lot of time to individualize the disciplinary process and the school needs to provide a safe learning environment for everyone."
Another goal of the reform movement is to change the current one size fits all system of dealing with certain offenses. "When a uniform policy is attempted to be applied to a system the size of ours, unfortunately what often happens is that it lacks a common sense approach because of all the grey areas" said McBeth.
One of the faults of the disciplinary system Josh's mother Ms. Sue Anderson expressed was mandatory attendance of alcohol and drug service (ADS) meetings in certain cases. "ADS is a very dark place," she explained.
Justin* was also required to attend ADS meetings and claims to have only been exposed to more drugs because of it. "I was surrounded with people who did far worse drugs than I had even heard of and told me about a lot of drugs I couldn't be tested for. I learned about drugs such as bath salts that were test proof and tried them," he said.