PLC Time
By Dani Burger, Katie Flessas, Shams Haidari, and Hayley Savage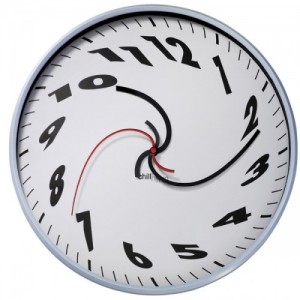 Last Tuesday, Principal Matthew Ragone instructed teachers over the PA system to check their mailboxes for a letter. As teachers handed out the letters, some students slumped in their seats. Others let out a cry of disappointment while the rest allowed their eyes to gloss over the letter.
 The letter announced the cancellation of PLC.  The Langley Instructional Counsel, a meeting consisting of school administration and department chairs, made the controversial choice.
 The decision, which has students buzzing with interest, was a "collaborative decision," said Principal Ragone.
 The schedule change will not contribute to countywide requests to extend the school day or the school year (see Recovery Snow Days sidebar). Principal Ragone defends his decision to cancel PLC regardless of whether or not Fairfax County adds small increments of time to the end of the school day by saying that "20 minutes is not a significant amount of time," explains Principal Ragone.                                              
Ending PLC hasn't exactly been met with happy faces. "It only adds 7 minutes to each class, and it will take many weeks to make up a single lost day. We should have waited for the county's decision," said senior Zach Marks. 
 Students already feel the pressure of losing an extra hour of snooze. "We're losing time to catch up on sleep and get help from teachers," said junior Stephanie Petruzzo.
 But the student body isn't the only one with PLC woes. Teachers now must sacrifice an hour of planning. "I understand why they are doing it, but it does hurt the collaborative efforts of the teachers," said English teacher Sandra Hamilton.
 Saxon Time, which usually does not occur on a late start Wednesday, is now a part of the Wednesday schedule, making Wednesdays the same as any other school day.
 "I don't think it makes a huge difference, we're adding in Saxon Time on Wednesdays, so class time is almost exactly the same," said Japanese teacher Andrew Scronce.
 It should be noted that some schools are still waiting for the county's decision on what to do with their late start school days.
 "At this time, no decisions have been made.  We are waiting to hear how the School Board votes on make-up days/added time," said Pamela Jones, principal of JEB Stuart High School.
 Meanwhile, other schools, such as Mt. Vernon High School which has already to temporarily shorten their Major Time, which usually lasts for an entire block, to a half-hour long study period, have already taken action to make up lost instructional time.
 No matter how the rest of Fairfax County copes with the loss of instructional time as a result of the blizzard of 2010, there is no denying that students at Langley will continue to feel the repercussions of those snow days.
[polldaddy poll=2919684]