Langley's Unassuming Talent Show
Seniors showcase their hidden talents before graduation
Hang on for a minute...we're trying to find some more stories you might like.

As senior year winds down, students are encroached in a variety of events to commemorate their experience at Langley. From Langley Leap to Graduation, seniors reflect on their high school experience and, hopefully, develop new and lasting bonds with their peers that couldn't have occurred if they were still stuck in a classroom and in an intellectual environment. One of the most obscure events, however, is Langley's Baccalaureate Program.
Despite its fancy name, the Baccalaureate is simply a talent show for seniors. But in a more complex way, the Baccalaureate is a ceremonial event that will feature performances and shared sentiments offered by our graduating seniors. All seniors are encouraged to please sign up and participate — either individually or as part of a group. Performances include readings, personal reflections, poetry, and instrumental and vocal performances, and dance.
This year's theme is "IMAGINE", while last year's theme was "ENLIGHTEN". Assuming this year's event fits with the theme, performances that capture the imagination of spectators and are unique in their subject matter will prove dominant.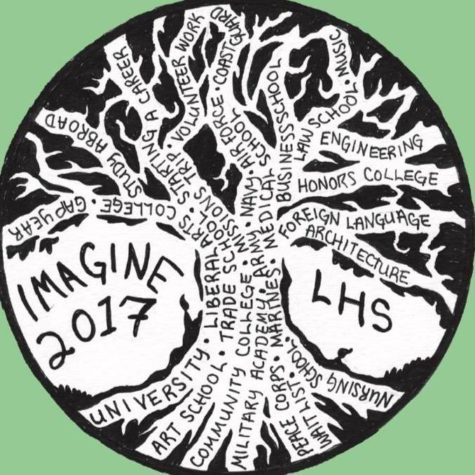 Most importantly, the event gives seniors a chance to express talents that they have never showcased before. Seniors have the opportunity to express their own individuality. "Participating in it last year, I could see that people in the audience were truly attentive and intrigued by the plethora of acts that were going on throughout the night," says Ammad Akbari, "A showcase like this is something that should be advocated for because it truly is a special night."
As senior year winds down, what better way to leave your mark on Langley High School than an awe-inspiring performance? Etch your way into people's hearts and minds this year at the class of 2017 Baccalaureate- courtesy of this year's seniors.
*For more information, visit Langley High School Class of 2017 Baccalaureate on Facebook or feel free to reach out to Susan Knepper at [email protected] with any questions.
Senior Schedule
April 20               Langley Leap Application Packets Due to English teachers
April 27               Senior Class Coffee, 9am, Cooper Middle School Room 130
May 26                 Deadline for Submission of Photos for Senior Video
May 30                 Langley Leap Begins
June 3                   Junior/Senior Prom
June 9                   Langley Leap Ends
June 11                 Baccalaureate 4pm – 5:30pm  Langley Auditorium
June 12                 Mandatory Graduation Rehearsal
June 13                 Senior Field Trip to Hershey Park
June 14                 Senior Family Breakfast, Senior Awards Assembly, Mandatory Graduation
Rehearsal/Ticket Distribution
June 15                 Graduation Class of 2017, 11am – DAR Constitution Hall
June 15-16           All Night Graduation Party (ANGP) 11pm June 15 – 4am