Distinctive Season in Golden State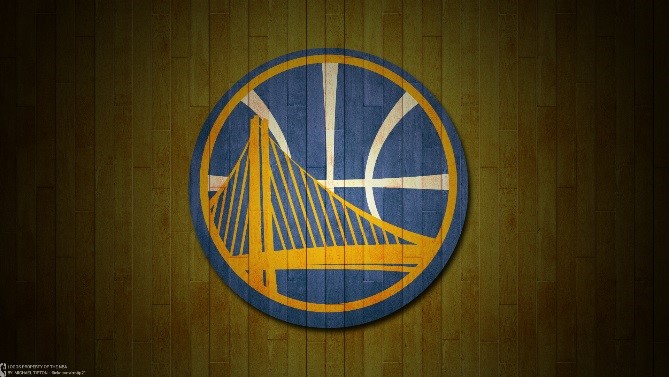 All eyes have been turned on the Golden State Warriors in this 2016 NBA basketball season, more specifically due to the unorthodox way they have approached the game compared to previous historic teams. This season, the Warriors have most famously turned heads because of the unprecedented amount of three pointers they have made, sinking well over one thousand and shattering the previous NBA three point season record set by the Houston Rockets with nine hundred and thirty three. With this attention draw to them, two stars have been in the spotlight, both Stephen Curry, the reigning MVP, and Klay Thompson, who both now hold records for the top five most made three pointers in a season. Together they are known as the "Splash Brothers".
Not only that, but the Warriors often have strange and often exciting warm-up sessions before their games. Curry, his team, and his coaches, can often be seen playing a rag-tag game of golf, bowling or baseball, using a basketball of course, and frequently they practice half, or even full court shots. During this time the team converses with celebrities who show up at that night's game, and even similarly sponsored athletes like Jordan Spieth, currently considered the best golfer in the world.
These days the Warriors are fresh off their first playoff series victory over the Rockets, yet despite the seriousness of the coming games, Warriors teammates can still be seen having contests and experimenting with new games. Curry, of course, has been in the spotlight, often practicing incredible dribbling drills unseen by any NBA players. "I think his warm-ups let him stay light before a game so he's loose and ready to go at tipoff," says Langley JV basketball sophomore, Eli Thrasher, "he does his work in the practice gym so his warm-ups just give him a chance to relax before playing." If this is the case, the Warriors team as a whole certainly brings as much creativity to their warm-ups as they do to their actual basketball games.
Similarly, the Warriors three-point routine in practice and warm-ups is unorthodox, with teammates constantly engaging in competition from long distance areas, and even participating in outside shooting battles with head coach and former NBA player, Steve Kerr. In fact, their three-point effectiveness is so pronounced, that it is scheduled to transform the game into having primarily distance shooting offenses. "Personally, I think that the Warriors play style will make players more focused on becoming better shooters," says Langley JV basketball sophomore and shooting guard, Kenny Lippmann, "it will make kids fall in love with shooting threes." Through their considerably unique play style and preparation, the Warriors program has contributed to a rapidly growing NBA fan base, and is destined to have a lasting effect on basketball that even they may not have anticipated.