Boys Golf is a Hole in One for Langley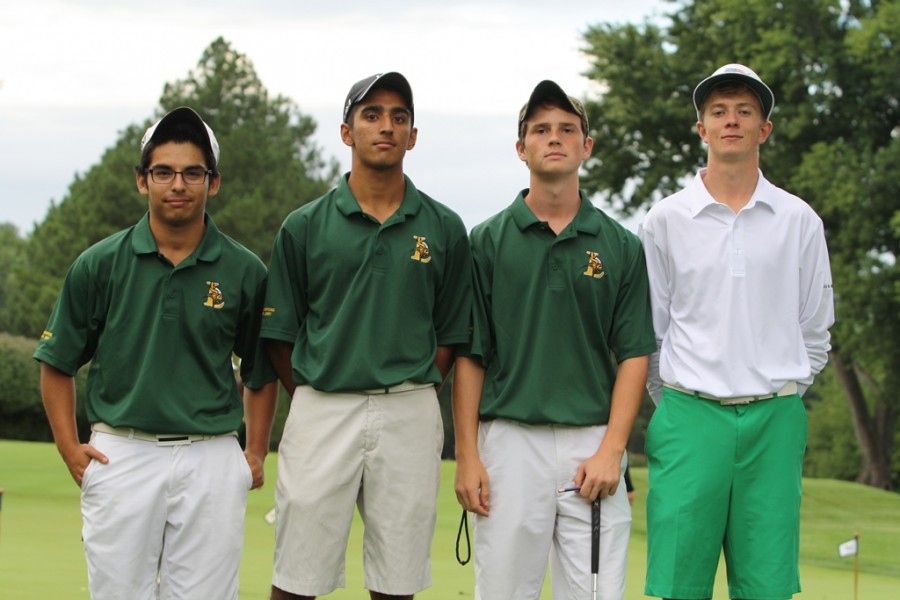 The Saxon Varsity golf team has always been a threat in the Liberty Golf Conference, reaching regionals 16 years in a row, with multiple chances at the state title. It seems Langley's reign at the peak of success may never end. Led by Captains Will Tabloa and Stephen Bonacci, the Langley golf program is beginning to look back on another triumphant year in the regular season having gone 5-1-1 in district matches. In the first match of the season Langley defeated Marshall High School propelling them forward in the 2014 season.
So far this year I think the team has done exceptionally well, but we have also not played as consistently as I would have hoped. I believe that if we can manage the course well enough, and play as consistently as possible, we have a good shot at this year's state championships," says head coach Al Berg.
Since then, the Saxons have won 5 out of 7 matches only losing by one shot in a tight three-team match against state golf powerhouse, Madison, and an equally competitive Stone Ridge team. The team's longtime head coach, Al Berg, has stuck with the team for 16 years of victories. The Saxons are looking very promising leading into this year's district championships containing six outstanding starters and a wave of excellent freshmen. The team is eyeing the state title and hopes to bring another one home for Langley this season.
"I think the team's expectations remain the same in that our goal is to go as far as possible through the season," said Captain Stephen Bonacci. "We have too many exceptional players not to go far this year and come out with a postseason win or two." The team's success stems from exceptional player from Bonacci and Tabola, as well as incredible scores from star sophomores Brandon Berry and Ravi Makam. Berry and Makam have already received the attention of college golf coaches around the nation.
"Watching this Langley team has been very fun this year and it is exciting to see the excellent developing freshman," said Anne Makam, mother of Ravi.
Overall, the boys Langley golf program is characterized by their willingness to succeed, mental toughness, and their attitudes toward a sport they truly love. Going into the final weeks of the 2014 season, the team is ready to bring another state championship home for Langley.
About the Writer
Christopher Dillard, Online Editor
Hi my name is Chris Dillard and I am a sophomore at Langley. This is my second year of Journalism. I am an Online Editor, which means I manage the website...