Christmas in October
Summer's over and- boom-all of a sudden it's Christmas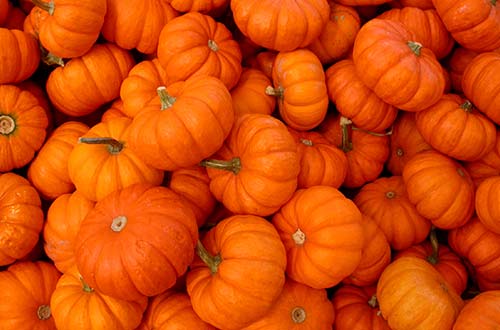 As the last days of summer wind down to an end and the back-to-school hype begins to simmer down, it's the perfect time for cold weather and… Christmas? Already? Target, Walmart, CVS – you name it, all think it's the perfect time to start advertising for holidays. Three. Months. In advance. But what's the rush? Why are these companies so aggressive in their advertising?
Fall time is my favorite season, sue me for saying I like it more than summer. The clothing possibilities and combinations are endless, the school year isn't terrible (yet), and the greatest part: brisk weather without allergies (unlike spring).
However, fall is beginning to be forgotten in the midst of the race to the winter holidays, leaving the season and all its festivities stranded in the textbooks and becoming more and more like ancient history. There are countless activities that fall is known for that can make a smile appear across anyone's face and even as much as make a heart skip a beat. Exhibit A: The leaves changing color. You're lying if you don't think that's one of the prettiest sights Mother Nature has to offer. Exhibit  B: Pumpkin everything. You name it, some company has probably produced a pumpkin version of it. Exhibit C: Hot AND cold drinks are acceptable. It's the best of both worlds; now who cares if you drink a smoothie or have hot chocolate at your leisure?
I'm not the only one who feels this way about the current obsession businesses have with the winter holidays. This constant state of shoving mistletoe and gingerbread houses down your throat also annoys Kyle Hutchinson (11), saying, "It kinda kills the vibe and mood [of Christmas] because it feels like we're celebrating for three months instead of just the month of December." Anya McKee (12) agreed, claiming, "I don't celebrate excessively early because I want to keep the festivities feeling special to the time."
And I agree with this, wholeheartedly.  However, Izzy Schone (10) begs to differ when she said, "I absolutely love the winter holidays. I look forward [to the holidays] when I see decorations in stores and it makes me excited for the upcoming months." In addition, junior Sydney Hamilton at Bishop Montgomery High School in Los Angeles, California said, "I love celebrating the holidays super early because since the weather doesn't really reflect 'Christmas time' here, I feel like I have to make up for it somehow." This is a valid argument, but again, the question we keep circling back to is "what's the rush?" Time only moves so fast, so why not enjoy the months and the holidays they bring as they come? After all, Christmas isn't going anywhere.
I have a theory that the reason companies start advertising several months in advance for this annual holiday because let's be honest, the whole month of December is one giant, money pit. The Motley Fool reports that "parents spend an average of $422 per child" and as much as "over $500 per child". The average American household has two kids, leading to the final price tag of close to, if not over, $1000.
Therefore, why is there a need to rush into these piles of debt most Americans struggle to afford? Don't get me wrong, I am a die-hard "Elf" fan, as I'm sure many people are, and I thoroughly enjoy seeing all the stores decorated for the holidays, it can't help but make me smile. Yet, I believe everything should be in moderation. Christmas deserves to be celebrated for the entire month of December, but anything more than that is borderline excessive. Although this overflowing compassion for the holidays and "rush-into-debt" mindset doesn't make any sense, the winter holidays do bring overwhelming amounts of yuletide cheer and "singing loud for all to hear".