Gone with the Wind
Where in the world is Mr. Vande Sande?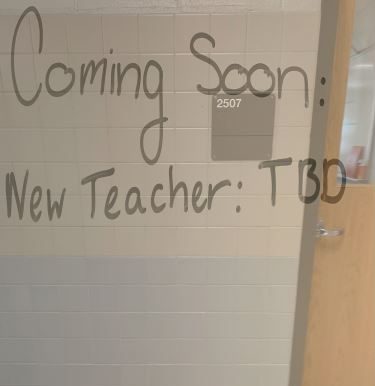 Long time Langley History teacher, Jeffery Vande Sande, left Langley in mid-March to pursue a career in the private sector. His memory is still very much alive in the minds of his students.
  "He told us one day that he got a new job, but he seemed happy about it," said sophomore Asa Franchak. With such an abrupt departure, students had to scramble to get any late work turned in on time. 
"It wasn't that bad because I was all caught up anyway but it was definitely weird taking a test, not knowing who will grade it and be our new teacher. We didn't know who to ask about making it up or retaking it," Franchak said.
While Mr. Vande Sande's position has not been permanently filled, the long term substitute teacher is popular with students. 
"It's a bit weird but Ms. Flower is really nice and chill. She is very down to earth and can relate to a lot of things from our generation that older teachers couldn't," Franchak said.
The first person Vande Sande told about his departure was the head of the History Department, Melinda Conner. When he announced his departure, Vande Sande gave the standard two weeks' notice before leaving. 
Conner explained that even though leaving in the middle of the year is rare in education, in the real world it is a common occurrence. 
"Outside of education, people move around a lot more during the course of a year. Two weeks is the typical amount of time that somebody gives a heads up to an employer. But, it's a little unusual for teachers to leave in the middle of the school year…and since he was leaving to go to someplace, that was not an education. There was a little, he couldn't really wait," Conner said.
Though Mr. Vande Sande left rather quickly, he will be missed dearly by students and staff.
"He was a great addition to the faculty and he will be missed greatly. If he wants to come back to education, we will be happy to have him." Conner said