Making the pike less packed
New Loudoun County Metro stations may improve congestion on Georgetown Pike for Langley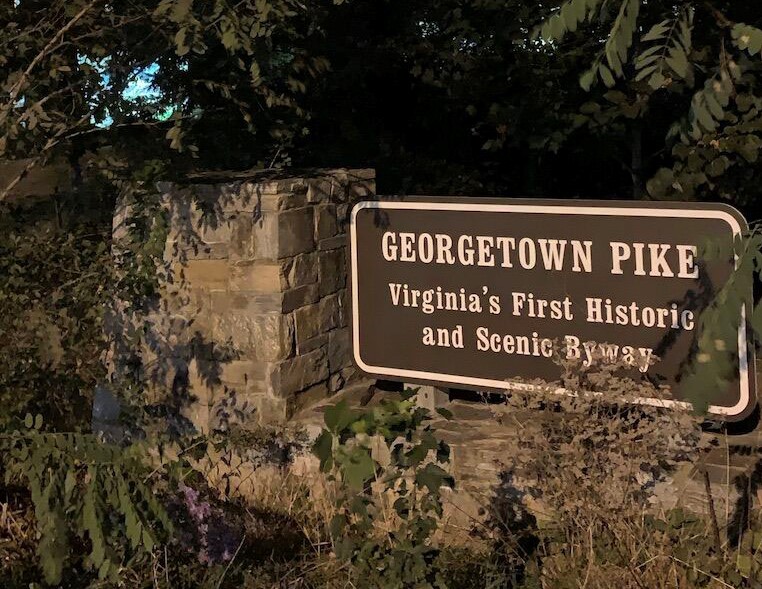 The expansion of the Silver Line Metro into Loudoun County may be instrumental in defeating every Langley family's common enemy—Georgetown Pike traffic. Loudoun County's Metro stations are expected to open in the summer of 2020, and they may decrease the number of cars driving on Georgetown Pike. 
Georgetown Pike, "Virginia's First Historic and Scenic Byway," spans nearly 12 miles from western Great Falls, near the Loudoun County line, to northern McLean, near the Arlington County line. Despite its convenience, area residents have to deal with high volumes of traffic on the expansive road. 
Although it was intended to serve as a main road for Great Falls and McLean, Georgetown Pike is most heavily used by commuters from outside of these communities. Georgetown Pike is preferred by many commuters from Loudoun County since it provides a toll-free route to Washington, D.C. The road is also utilized by commuters from across Fairfax because it has an I-495 on-ramp that gives them access to Maryland. While there are many I-495 access points in northern Virginia, entering from Georgetown Pike is often preferred because it allows commuters to avoid tolls. 
The construction of three new Metro stations in Loudoun County may help relieve some of the congestion since it gives Loudoun commuters direct access to Washington, D.C. The easternmost Loudoun station will be located at Dulles International Airport, while the other two will be located in Sterling and Ashburn, respectively.  
The presence of these stations will likely be beneficial to both Loudoun County residents and Langley-area residents. Individuals who live in Loudoun County and work in Washington, D.C. will be able to get to work while avoiding the narrow, traffic-filled. Meanwhile, more Loudoun residents using the Metro to get to work will allow Langley-area residents to drive on less congested roads.  
Many Loudoun residents, including Sophia Coulopoulos, a sophomore at Riverside High School in Leesburg and former Great Falls resident, have expressed enthusiasm about being able to avoid Georgetown Pike.  
"My family still goes down Georgetown Pike sometimes when we're driving to D.C," Coulopoulos said. "I seriously don't know how my parents were able to drive down that road so many times." Meanwhile, students at Langley believe that less congestion may allow for safer nighttime driving.  
"It's pretty hard to drive down Georgetown Pike in general, but it's even harder when you're doing it at night," sophomore Theresa He said. Her statements have been echoed by several other students, including sophomore Armita Fard.  
"Georgetown Pike… might be okay during the day but it's really scary at night when it's pitch black," Fard said.