Club Day Comes to Langley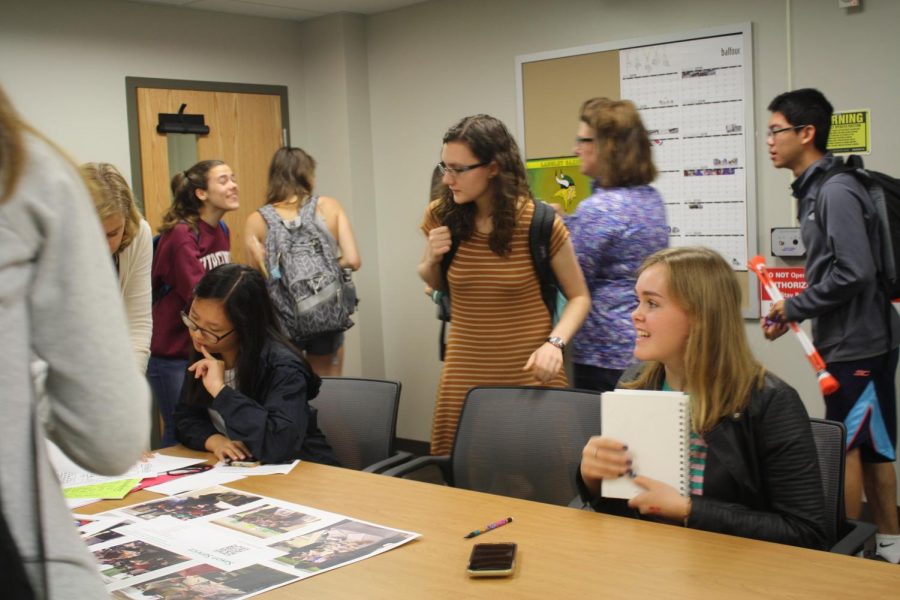 The annual event of Club Day-with its crowded tables and overlapping voices-will be held on Friday, October 4th this year during all lunches in Langley Hall. Students will be able to walk up to tables with Saxon Service charity and club representatives to discover what may interest them. 
"The idea of doing club day during lunch is that everybody has that free time. The primary thing about club day is to get people to meet the actual students who are a part of the clubs," director of club day Jeff Mye said. 
Interacting with members of an after school activity can determine whether or not a student will join, meaning club day can be an integral part for groups to continue on with more members. 
"The purpose of club day is [that] it gives all the students at school an opportunity to see what the other clubs are about and that it's student-led, so a teacher is not trying to get you to join a club but it's more of your peers selling it. It gives you more of an opportunity to meet people in the club," Mye said. 
Similar to Langley, Mclean High School has a club interest meeting for students and many groups at the school benefit from this resource. 
"The best way we get students to join Model UN is through our interest meeting at the beginning of the year," senior at McLean High School Sophie Howery said. "We make sure it is well advertised so that we get a many students to come learn about Model UN as possible." Howery currently serves as Mclean's Model UN Secretary-General, or President.
As for Langley, Club Day can be very helpful because groups don't have to individually reach out to students to join but rather have students who are interested come up to the club themselves. 
"I do think club day helps get us new members! We make a sign up online and make posters showing all of our fun events to excite people about Best Buddies," senior Maureen Marron said. 
Marron also found that making sure the table her club is at has to be interesting otherwise students may not know it's there. 
"We try to have a lot of posters, have candy, and seem energetic in order to attract people to our table," Marron said.