A picture worth a thousand words  
Langley Students Making an Impact, One Snapshot at a Time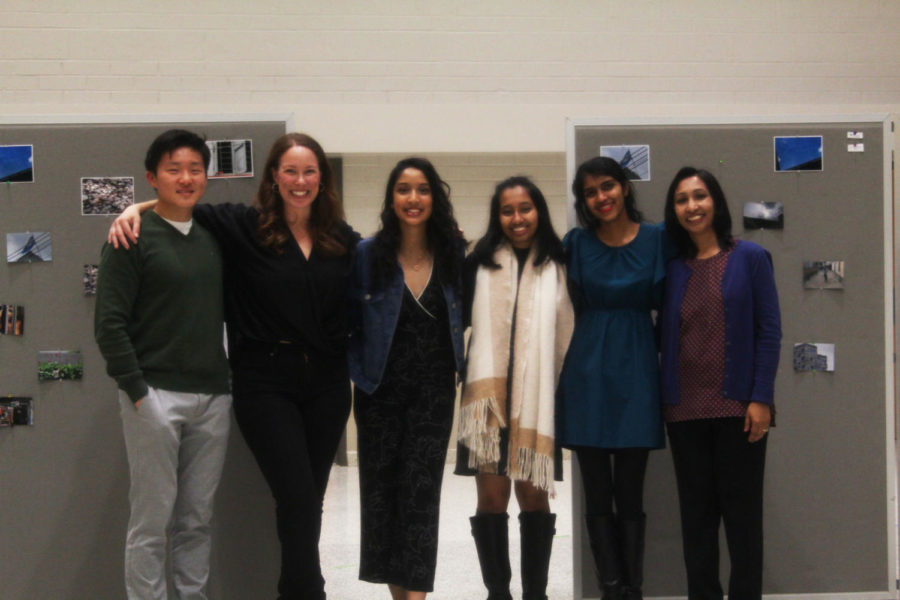 As we're fortunate to enjoy the great resources and advanced learning devices we have at Langley High School, it is sometimes easy to forget that others in the world lack these items we take for granted. Millions of kids around the world don't have an abundant food supply, plentiful water, a well-built home, and a safe area to live, so a simple hobby, such as photography, is nothing more than an afterthought. Partnering with the non-profit organization Teach for Bangladesh, Langley Seniors Sumaiya Haque and Ananya Amirthalingam, along with former Langley Photography teacher, Amanda Archibald, and two Thomas Jefferson High School Students, traveled to Dhaka, Bangladesh for two weeks, to teach and share their passion for photography with young children.  
"I remember seeing their facial expressions and eyes when they first got to hold [a camera] in their hand -it was really magical and reminded me of the first time I held my first camera," Haque said. An avid and talented photographer, Haque served as the leader on the 100 Cameras Snapshot project, wanting to be able to give other kids an opportunity to express themselves and their creativity the same way she has been able to, with a camera. Although going to Dhaka to serve as an instructor, Haque learned many things from the kids there. 
"They taught me that you're always in control of your perspective. A lot of these kids have gone through extreme hardships such as sexual assault, poverty, and gang violence, but they always look for the positive in every situation," Haque said. Joining Haque was Ananya Amirthalingam, who wanted to install a sense of confidence and hope in her students. 
"We tried to really show them that 'Hey, you can do this!', and when they saw that a lot of them had a surprise, sort-of-shock that people could value them and their work," Amirthalingam said. She was always impressed how energetic and upbeat the children were, even after hardships they had endured in the past. Reflecting on her trip, she marveled at the resilience of the kids. 
"A lot of these kids don't have much, they don't come from the same privileges and have the same things we have, but they still enjoyed everything to their fullest," Amirthalingam said.