Shooting at the Capitol Building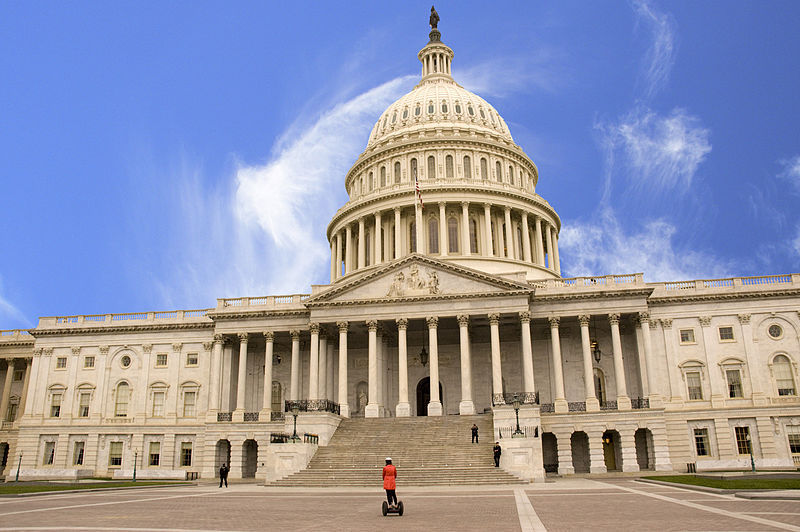 Gabby Wantula, Reporter
April 1, 2016
On Monday March 28, a single gunman entered the Visitors Center in the Capitol Building in an attempt to open fire on civilians inside. Fortunately, the suspect was gunned down by Capitol police before he had the chance to fire his weapon. When the man entered the building, his gun set off metal detector alarms and he drew his weapon, he was then immediately shot down- he was then taken to the hospital but is now being reported to be in stable condition. The suspect was charged with assault with a deadly weapon and assault on a police officer while armed.
Although there is currently limited information known about the suspect, authorities are releasing some facts. The suspect was confirmed this morning as being a 66 year old man, named Larry Dawson who was previously known to authorities. Dawson had a previous stunt in the Capitol last October where he stood on the balcony of the House of Representatives and declared "I am a prophet of God." After this offense he was charged with unlawful conduct with a police officer. Authorities have also stated that they do not believe that this attempted violence was nothing more than a simple criminal act.
Due to the Capitol police officers quick response, there were no civilian or officer casualties. However, one woman bystander was injured during the gunfire exchange between suspect and police- she was transported to the hospital. The Capitol Building as well as the White House went on a brief lockdown that ended around 3:30pm, Monday. The Visitors Center remained closed for the remainder of the day, but opened for business as usual on Tuesday.