National History Day Results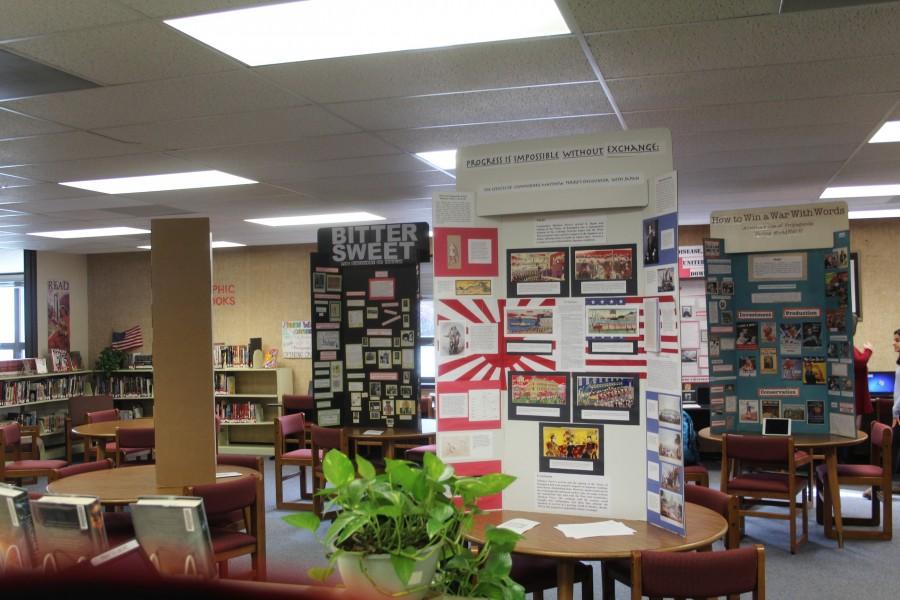 On Tuesday, February 9th, 2016 Langley held the 3rd Annual National History Day fair. This is Langley's presentation of National History Day projects. Each sophomore student in Honors World History 2 created a project and students were selected to participate in the school's fair.
The research began at the beginning of the school year and continued until earlier this year. Students could make a variety of projects to express their specific topics. Each topic needed to correlate with this year's theme. The theme is Exchange, Encounter, and Exploration.
The fair was put together by administrators Jessica Statz, Allison Herzig, Christina Banker, and Kathleen Stankiewicz. After a three hour fair the judges decided on winners from each category. Below is a list of students who won and will be participating in the district competition on Saturday March 5th at Mount Vernon High School.
Individual Paper
First Place— John Brigham, Foreign Fighters in the Spanish Civil War: Adventurism, Ideology and Exchange
Second Place— William Brzezinski, The Artic: From Exploration to Confrontation
Group Exhibit
First Place— Allison Franke & Kathryn Myers, Exploring the idea of Women in Sports: Babe's Legacy
Second Place— Zach Thompson & Victoria Cho, Surrealism: The Exploration of the Subconscious
Individual Exhibit
First Place— Nicholas Frankenberg, Progress is Impossible Without Exchange: The Effects of Commodore Matthey Perry's Encounter with Japan
Second Place— Karlye Pallotta, How to Win a War with Words: America's Use of Propaganda during World War II
Group Documentary
First Place— Cammie Charon & Izzy Tice, The British Are Coming! The Impact of the British Invasion of American Culture
Second Place— Pasha Farahi, Benjamin Johnson & Sean Kilduff, Collaborating for Worldwide Peace or Worldwide War: The Manhattan Project
Individual Documentary
First Place— Benjamin Hunt, The Byrd that Flew North & South
Group Website
First Place— Mary Buttarazzi, Parisa Hajimohmmad, and Quyen Tran, The Effect of the Bubonic Plague on Medicine
Second Place— Ellie West & Morgan Stohler, A "Contra"versial Exchange: The Iran Contra Affair
Individual Website
First Place— Miles Nelson, Colonialism to Communism: A Modern History of the Handover of Hong King
Second Place— Dorian Miller, The Telescope: Journey to the Great Unknown