Orchestra's Russian Concert a Success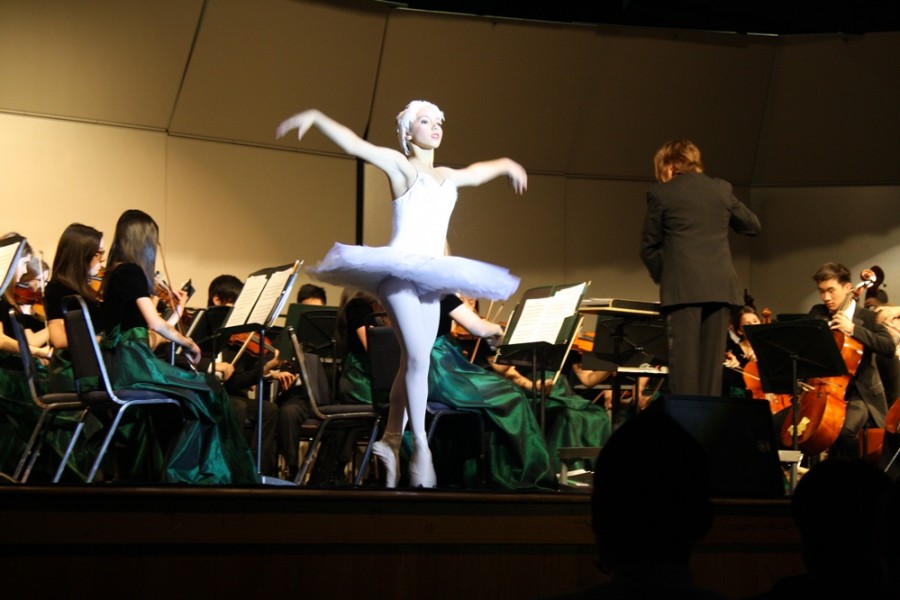 Minh Pham, Reporter
December 17, 2013
Langley High School's very own orchestra presented its second concert of the year on Thursday, December 12th, with the theme I'm Dreaming of a Red Christmas.
The orchestra opened with performances by the Philharmonic orchestra, followed by the Sophomore and Freshmen orchestras, and closing with the Symphonic orchestra.
Prior to the concert, the Russian banquet was catered by a generous grandmother of one of the orchestra students, who handmade several traditional Russian dishes for the orchestra families. "The food was awesome," said senior violist Sara Ibrahim.
The concert also featured a special guest appearance from renowned Piedmont Symphonic Orchestra conductor Glenn Quader, who conducted pieces for the Philharmonic and Sophomore orchestras.
Introducing each of the orchestras were Russian students, who dressed in proper Russian attire and presented each piece in both Russian and English. In addition, performances by ballerina Maria McQuade and pianists Lyric Yu, Emma Guo, and Theron Masters were featured in between performances.
"The highlight of the concert was the dancer," said junior violinist Kylie Davidson. During the intermission, the orchestra society hosted a silent auction featuring donations from local restaurants and businesses.
"The philharmonic music was the highlight. Their pieces are challenging and it was interesting to see them pull it off" said junior violist Jason Kim.