No Pencils? No Problem!
Josh Guinn is an expert at creating art on the computer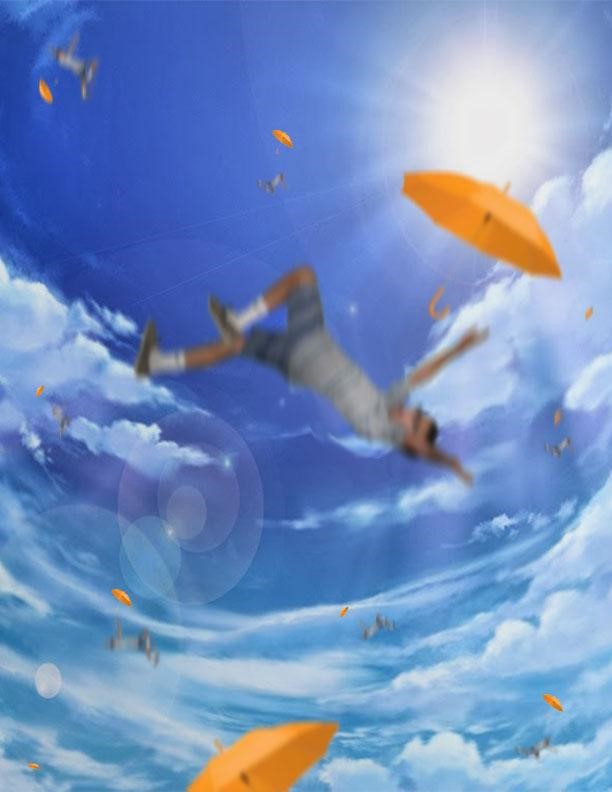 A stereotypical art project consists of paint on a canvas, a drawing on a piece of paper, or glaze on a piece of pottery. However, Langley student Josh Guinn goes above and beyond these standard ways of creating art. He only needs a computer and his imagination to create a masterpiece.
Ever since elementary school, Guinn has always had a passion for the arts and he was fascinated by all the different and innovative ways to create art. "I first became interested in computer graphics when my older brother, who will be majoring in graphic design next year, introduced this new art medium to me," Guinn said. He is currently taking the computer graphics elective here at Langley. He also took multiple studio art classes in middle school along with some courses out of school to improve his overall art skills.
"At the moment in class, we're working on a project which focuses on portraits in motion," he said, "which is when we take pictures using a green screen and put in special effects to make it look like we're moving in a certain way." Guinn mostly relies on Photoshop and Illustrator for his projects, but he sometimes uses a drawing tablet at home to draw freehand rather than with a mouse.
Fellow computer graphics student, Ava Thompson, stated, "In the class, Josh takes advantage of his knowledge of the tools and uses them in different and unique ways." Other students in the class agree that Guinn seems to have a natural ability in computer graphics. Despite his talent in the area, Guinn has not received any awards for computer graphics, though he hopes to change that in the future. However, he's had work from his past studio art classes displayed in small galleries, such as the annual McLean art festival.
"Josh has put so much effort into his work over the years and his progress has been tremendous, " Mrs. Guinn said about her son's art. "All of the time he spent in art classes and practicing at home has developed him into the artist he is today and he takes pride in that."
As a busy and hard-working student, Guinn has many other responsibilities and work, which doesn't leave much time for making art at home. "With all of the homework I get from all of my other classes, I don't always have a lot of free time at home, so it's nice to have a relaxing class where I can forget about homework and have fun designing on the computer," he revealed.
Guinn intends to continue taking computer graphics throughout his high school career and even beyond it, hoping to one day major in it like his older brother. "I hope to one day have a career in computer graphics, especially in game design and animation as my love of video games is what pushed me to pursue [computer graphics] in the first place," he said.