Holiday Happenings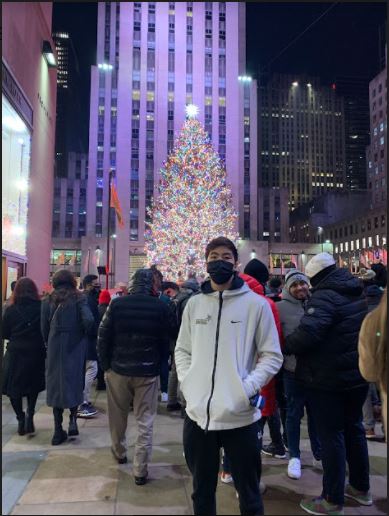 After a busy first half of the year, many students look forward to their long awaited time off. While some students use this time to catch up on work, others take this time to relax and spend time with their families. With the return of travel, many students also plan to visit families or other parts of the country.
'"My family and I will be travelling to Costa Rica for the break. We are very excited because we haven't traveled outside of the country since COVID," senior Shriya Iyer said. Winter break is a great time for families to leave the country since students have so much time off. It is more exciting now than ever since there wasn't much traveling last year.
"I prefer to go on trips with my family than receive gifts as it is more memorable," Iyer said. Family vacations are a great way to spend time with loved ones rather than scrambling to get everyone a gift. Traditions like this are what make the holidays so special.
"A huge tradition of my family is to go look at festive lights on Christmas Eve," senior Daevin Oey said. While many families choose to travel, others stay put in Virginia and engage in other Christmas traditions.
"Every winter break, my family always cooks a big feast and invite family friends over," Oey said. Food plays a big part in every Langley student's winter break, whether it's baking cookies or large family meals.
"A favorite Christmas activity of mine is baking cookies and sharing them with others," Iyer said. The holiday season is also about giving as many students participate in a toy or food drive or simply bake goods for their friends and families. Unfortunately this break will not be all play, no work for some students.
"I will be swimming a lot during the break as our club will still be training," said Oey. Winter break is the training season for many athletes, especially those playing winter sports. Other Langley students will be catching up on work over this break.
"I am going to use the break to finish all of my college essays," senior Laura Hanna said. With the regular decision of January 1st approaching, many seniors are scrambling to get all of their essays in time.
"I think Winter break is a nice stress reliever no matter what people are doing as we can all sleep in and just stay home for a little," Shriya Iyer said. Regardless of their winter break plans, hopefully all students will take some time to relax.