I-Nite: A Huge Success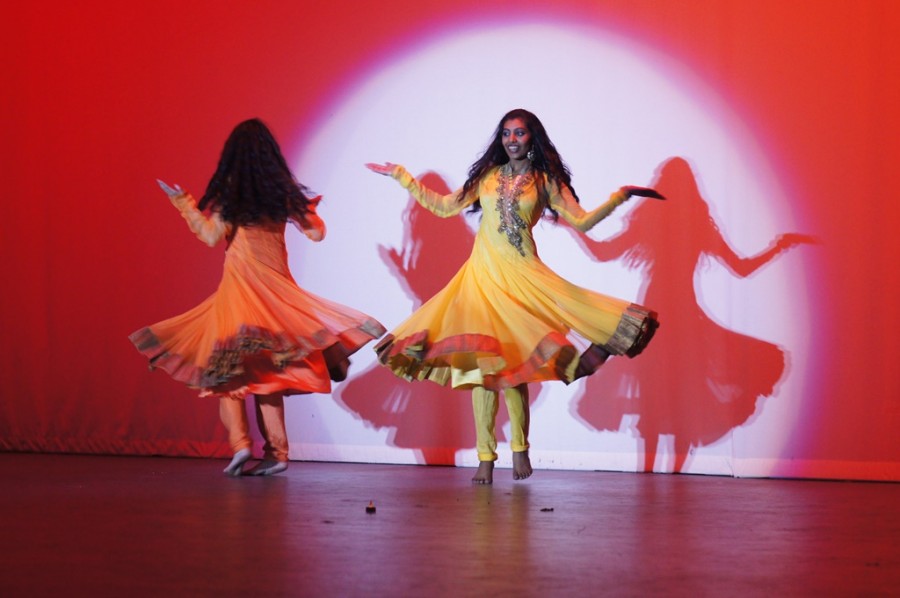 Katherine Rohloff and Tasmia Haq, Editor-in-Chief and Reporter
May 2, 2014
"If you are awesome and sexy come to International Night," was the highlighted saying of the morning announcements leading up to I-night on Friday April 25th. This year the Head Chairs of I-night, seniors Sid Chawla, Alisha Luthra and Claire Doody and junior Shivali Marwaha teamed up in order to blend different cultures and traditions into one diverse setting. "This year's goal for International Night was to break that Langley stereotype and show across the district and county how truly diverse Langley hallways are and this year we were able to strike a chord with the community," said Chawla who is also president of SASA.
This year, through quirky advertisements over the morning announcements and shout-outs by Ryan McElveen, I-night sold over 400 tickets to audience members across Fairfax County. It included a variety of performances  that encompassed the countries and cultures represented at Langley such as Bollywood and salsa dances, and poi club just to name a few. In addition to that, Ryan McElveen made an appearance and traditional henna artist, junior Kaita Gurian, was a hit.  Students also enjoyed a variety of cuisines ranging from traditional Chinese food to free Chipotle which were provided to them by individual booths representing each country.
After nearly two months of planning, working with Honor Societies, setting up, and selling tickets, International Night was a smashing success.
Photos Courtesy of Mr. Sriram