The Fight for FCPS
Can Fairfax County Public School's New Budget Increase Save Our Schools?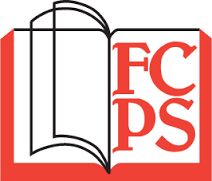 Fairfax County Public Schools board of education is currently on an extremely low budget. Approximately 21,160 of FCPS students now receive their education in temporary classrooms, or trailers, and more students are receiving free and reduced price meals. In the past eight years, student enrollment has increased 22,000 students, leading to an increased cost of educational necessities that FCPS recently lacked.
So how does FCPS get its funding? There are two primary budgets for Fairfax County public schools; one is the operating budget, which provides for the day-to-day operations and maintenance of our schools' personnel programs. The second is the construction budget, which addresses facility needs.
School funds, voted on by county residents, support the construction budget improvement program, which actually raises the construction budget. Although the industry standard for school renovations nationally is every 25 years, FCPS's current funding only allows for renovations every 34 years. However, this number is expected to increase because nearly half of Fairfax County Public Schools are over capacity and in need for renovation.
As for the primary budget. It pays most of the school's expenses, including the salaries of teachers, bus drivers, and custodians. About 70% of the operating budget comes from the county, in other words, your parents. 23% of the FCPS budget comes from the state, and less than 10% comes from other sources. The county increases in budget have not covered the total cost of just major expenses.
The increasing employee salaries, enrollment, and rising cost of healthcare don't adequately fund FCPS's ability to maintain sufficient teacher pay, improve technology, or meet changing and emerging needs for students. In fact FCPS has is now spending $1,000 less per student, as well as cutting nearly half $1 billion out of the budget and firing over 2,000 employees. Middle school and high school classroom student capacity has tripled over the last eight years. "Living in Fairfax County, I'm expected to receive the best education that I can get, but it's disappointing to know that [FCPS] isn't putting in the maximum amount of effort it can" said Katherine Cannon, a freshman at Langley.
The FCPS Superintendent, Karen Garza also spoke of the new budget changes and what needed to be done to ensure that FCPS students were getting a high quality education. She said "Parents choose Fairfax County public schools for excellence, and that excellence is at risk without additional funding. More cuts must be made and in order to close the significant shortfalls, all options must be considered, including eliminating or reducing many programs that Fairfax County public school parents value." The increase in the FCPS budget is expected to change these issues and make schools a better place.