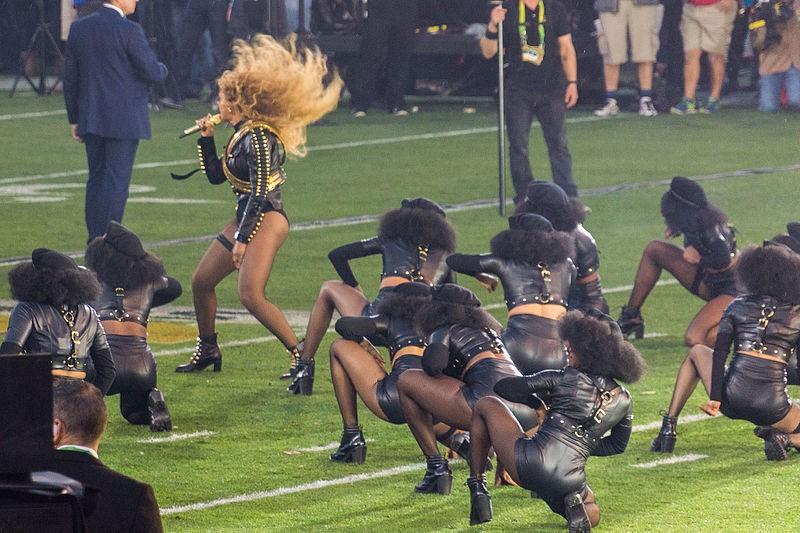 Some of the most famous names in music, Kendrick Lamar and Beyoncé, are getting in formation to send social messages through their music.  Both Lamar and Beyoncé have recently released songs that revolve around the Black Lives Matter campaign and police brutality.  Viewers may have seen Beyoncé's new song performed during the half time show of Super Bowl 50.  This recent influx in social-central music is causing people to consider the reasons why these social messages are so important to send, and how music may be the best way to spread social awareness.
With different stylistic and lyrical elements, musicians of all genres are attempting to influence an audience through their music.  If Beyoncé and Kendrick Lamar's music is any indication, people are certainly taking an interest in music becoming a medium for social messages to spread.  "It's widespread across the world," explains senior, Julianne Pyne.  "If you make it a fun song to listen to you can connect a message that people enjoy hearing," Pyne continues.
Although songs that convey social messages are becoming more and more popular, not everyone prefers these songs.  "It depends if it's a good song or not," explains junior Alexa Coe.  "I wouldn't want to listen to a bad song even if it had a social message because it's not as effective," Coe continues.  However, many people still feel like music is the best way to spread social messages.  Junior Erin Murray believes this, "because music is a medium that can teach multiple audiences."
Due to their passion for music and spreading social awareness, many stars are starting to promote their tracks through music videos and live performances.  At the Grammy Awards this year on February 15th, Kendrick Lamar gave one of the most discussed performances of the night, emphasizing the importance of standing up against police brutality.  Lamar's song, "Alright" includes the lyrics:  "And we hate Popo, wanna kill us dead in the street for sure," Lamar sings.  "I'm at the preacher's door, my knees gettin' weak and my gun might blow but we gon' be alright."
Beyoncé's "Formation" encourages people to stick together and stand up against police violence.  In the Super Bowl 50 half-time show, Beyoncé performed this new hit song, singing: "Okay, okay, ladies, now let's get in formation," and continues to explain, "slay trick, or you get eliminated."  As two of the most famous musicians of the 21st century begin to take a shot against police brutality through their music, this trend very likely won't be disappearing any time soon.