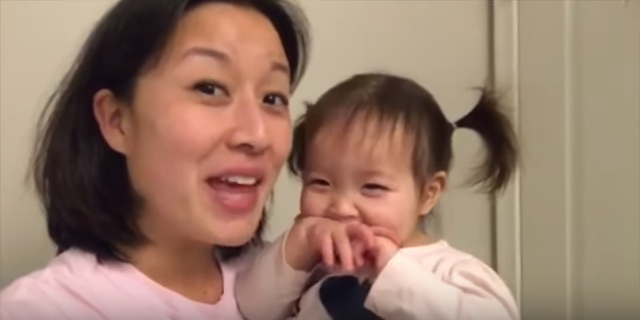 Langley high school has one of the most interestingly diverse student bodies as well as an extremely diverse faculty body. With all that diversity, students and teachers come from many walks of life, and, with all those walks of life, come many different challenges. Mrs. Song, a teacher here at Langley, has a daughter with one such challenge. She has the Cri-du-chat syndrome or the 5p Minus syndrome. This is a very rare chromosomal condition, caused by a missing piece of the number five chromosome. This syndrome causes infants to develop a high pitched cry, have issues with intellectual development and can have some facial deformities, however severity varies greatly. This year Langley Leadership, along with Mrs.Song, planned three events to help fundraise for the 5p- (minus) society.
The first of these events occurred on February third, which was the annual Sadie Hawkins Dance. The dance attracted many students and was a spectacular success from a fundraiser standpoint. According to Mrsx. Song the admission tickets were all straight donations to the 5p- Society. " The admission tickets brought about three thousand nine hundred dollars to the Society" said Mrs. Song. Students really showed their charitable side in the weeks leading up to Sadies, some buying tickets even if they didn't plan on going. Langley leadership headed up the fundraising for this event as well as all the advertising.
Coming on March third is the annual Langley three versus three basketball tournament. Teams of four (three players and one substitute) will compete against other teams until there is only one team left. The event is being hosted by Langley Leadership as well as the fundraiser. Admission into the tournament is ten dollars per person and it will be hosted in the Langley gym. Students as well as faculty are invited to participate in this event for Mrs. Songs daughter. "We as faculty love playing against the students to add to the competitive spirit, that combined with it all being for charity just makes it all the more enjoyable." said Coach Austin Whitehorne, an basketball coach at Langley. There is expected to be a huge turnout for this event of about twenty to twenty-five teams. All proceeds will go straight to the 5p- Society.
The final fundraiser event is a striped sock sale led by Langley Leadership Club. "One sock will have one less stripe than the other, to represent the missing part of the number five chromosome." says Mrs. Song who proposed the idea to Leadership Club. The sock drive will start in the first week of May, dedicated as the 5p- Awareness Week. The price for the pairs of socks will be seven dollars a pair. Langley Leadership will be collecting all funds gained from this event and donate it all to the 5p- society. Langley Leadership will be posting signs and more information about all these events in the coming weeks.